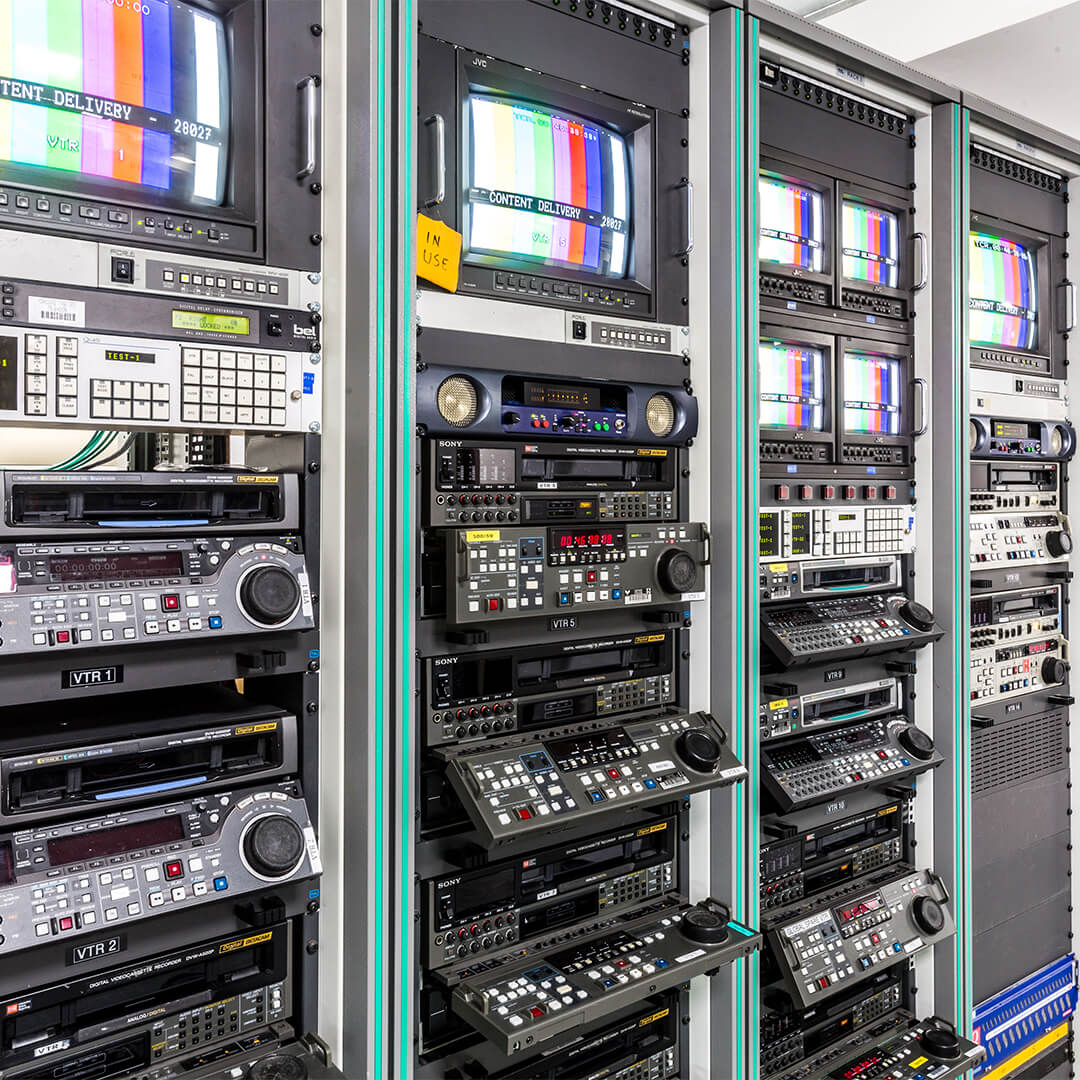 Fully Supported Archive Digitisation
ITV Content Services has the hardware and knowledge to transform the way your business stores video assets.
We have a purpose built machine room at our Leeds headquarters to digitise assets from a large variety of legacy and heritage broadcast and domestic formats.
From the simple digitisation of one tape to an entire library, ITV Content Services will transform the way you store your material.
Fully Automated Approach
The archive digitisation process is fully automated and capable of 24/7 ingest to a variety of codecs and turned into easily usable assets that play your footage to a high quality.
Archived footage can undergo a quality check to ensure the highest standards are met at an additional cost.
Why should you do it?
Digitising your archive material ensures that your archive will be preserved and allows you to easily manipulate, distribute and commercially exploit your footage for future projects.
Machines and footage do not last forever. Unless you digitise content, you risk losing footage and its associated historical and commercial value.
Whether you need it for research or want to incorporate archive footage into new broadcast material, keeping your content in a digital archive ensures easy and transparent access, whilst protecting your material from loss or damage.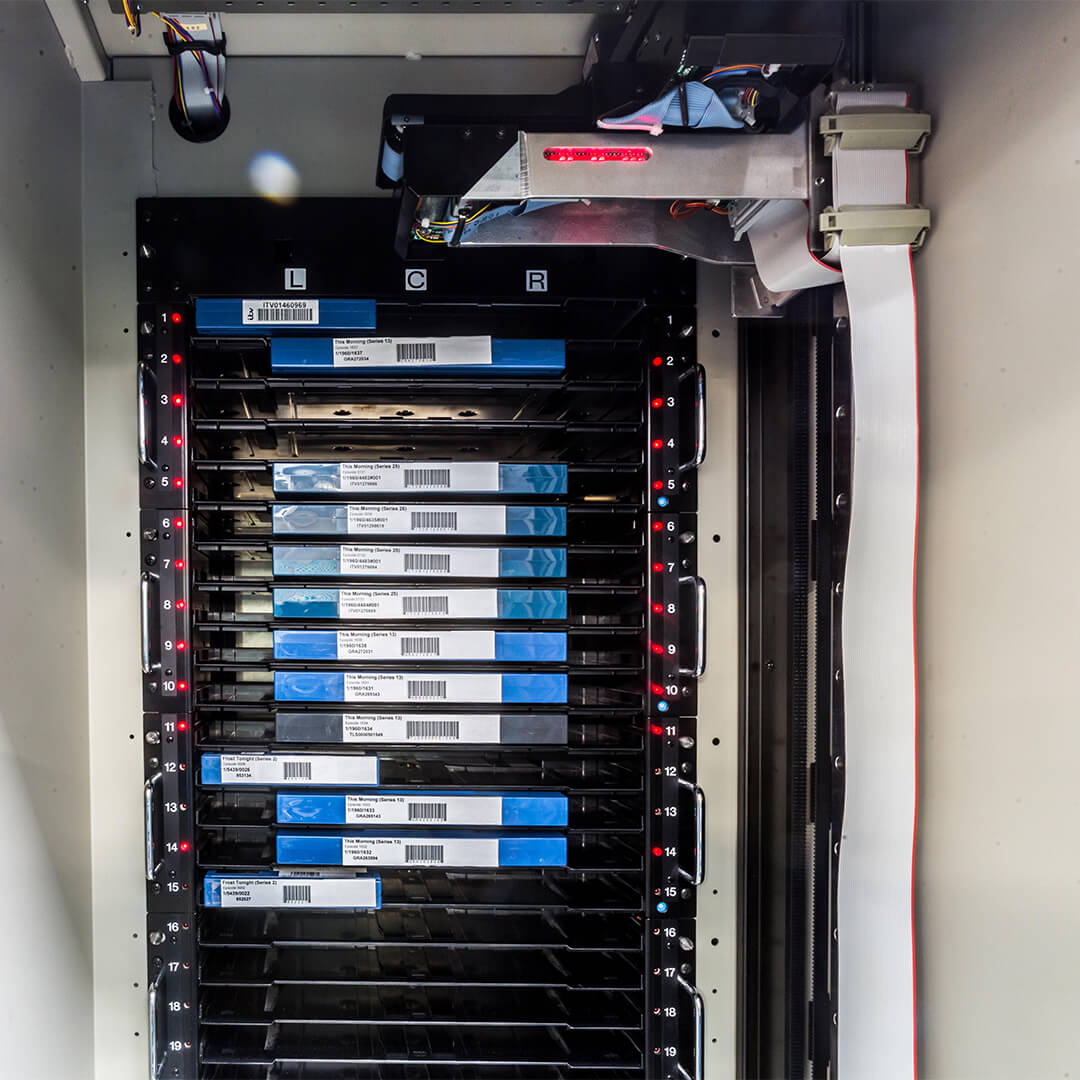 Previous Customers
ITV Content Services has worked with a range of large companies across the UK and the globe.
Our customers include Yorkshire Films Archive, Dyson, Unilever and BritBox.
To find out more about archive digitisation with ITV Content Services, contact us today.