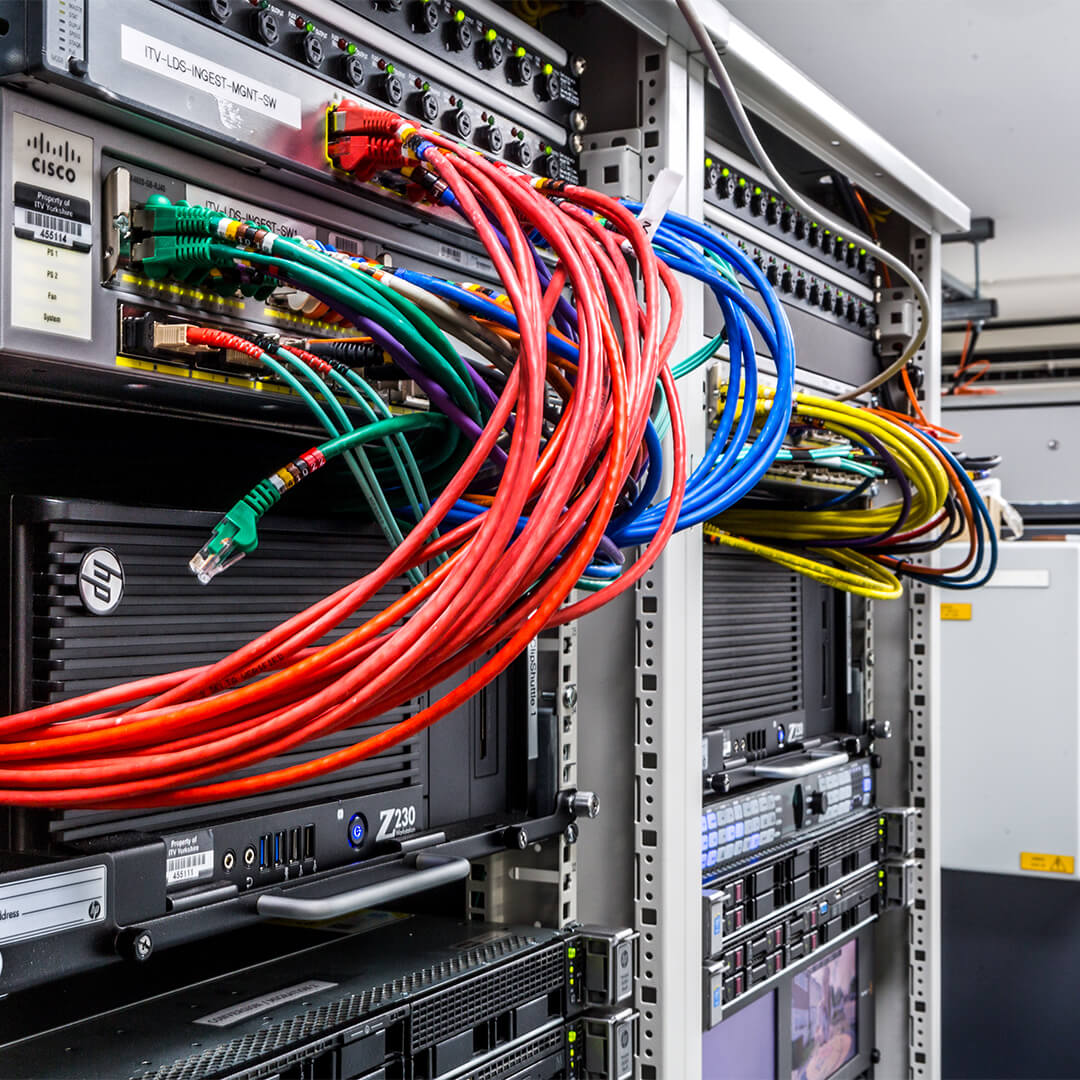 ITV Content Services content distribution service takes all the pain away from delivering programmes to broadcasters around the globe. We ensure that all content meets the correct technical specifications, no matter how complicated they are.
Tech specs are often different, if not bespoke, in each territory, and they always daunting if you have any unfamiliarity with them.
As our technicians are responsible for the distribution of ITV content around the globe, we have the relevant industry experience and relationships to process your videos, audio and other formats quickly for distribution.
Video delivery can be a resource-intensive process, especially if you wish to maintain high quality. Your own servers may not have the capacity to deliver such a high volume of files, which is why you will need an accomplished content distribution network. This is especially important if you or your customers have a tight deadline to meet.
We can store your material either in the cloud or digitally at our premises. We have the ability and skill in-house to transcode your material to your requirements from one format to another.
Using our secure and reliable file delivery products Aspera and Signiant, we can ensure that your material is delivered to its required destination in the correct format.
Our reliable network allows anyone on the planet to quickly add new channels, and our software is monitored to ensure the rapid and efficient delivery of high quality content to multiple broadcasters across the world.
ITV Content Services also offers a secure film and tape transfer service, including tracked overnight delivery, to ensure your content reaches you swiftly and securely.
If you would like to learn more about ITV Content Services content distribution methods, or to ask for a quote, call today.