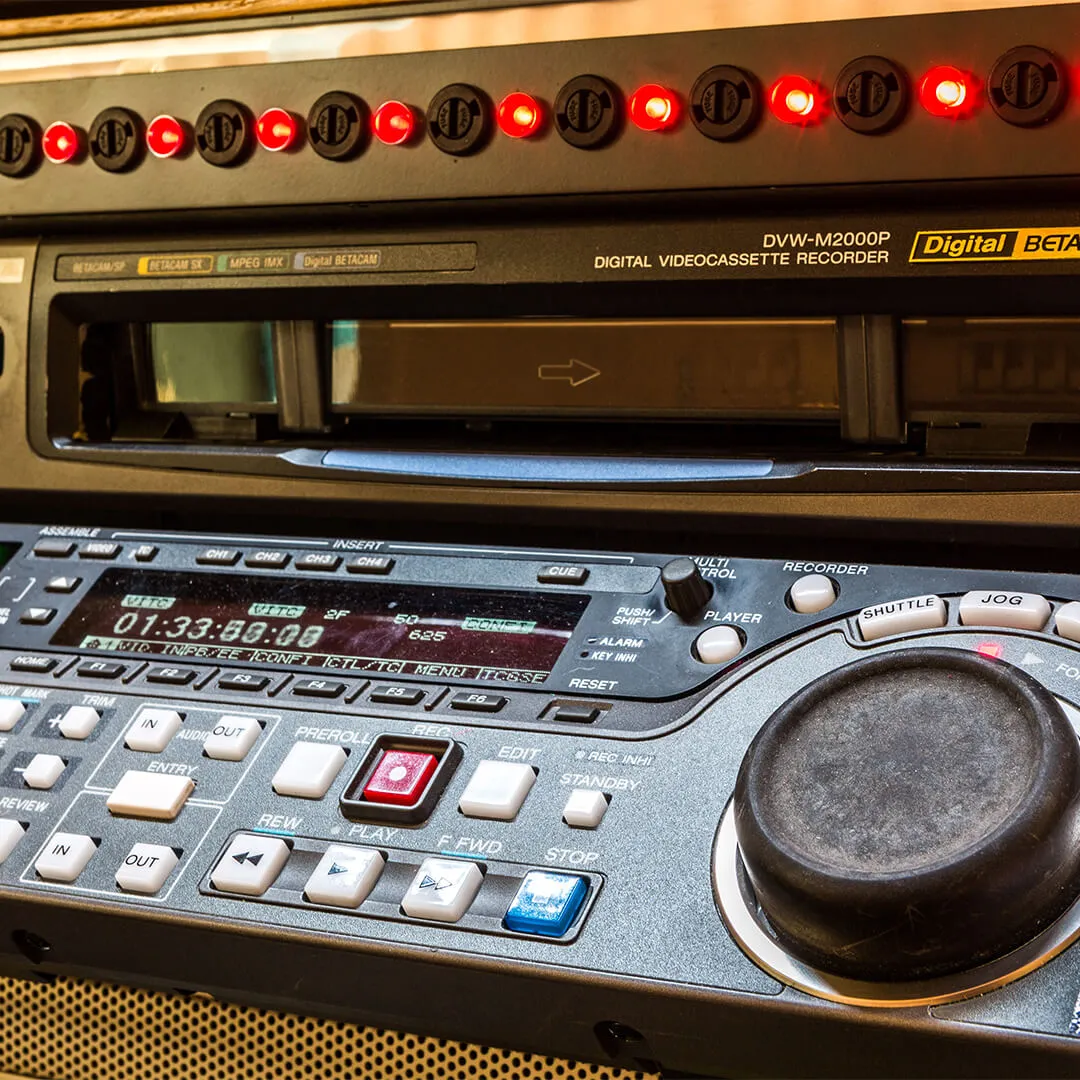 With over sixty years of broadcasting expertise, and a vast library of important historical content, our legacy speaks for itself. You can trust us to look after your legacy. We have a dedicated team of in-house industry experts and the largest range of digitisation equipment in the North of England.
ITV Content Services represents a northern hub for film and tape digitisation and restoration, offering a level of service that is scarce outside the South East of England. ITV also has regional hubs located throughout the country, enabling us to provide a truly nationwide service.
We can transfer film straight to 4K, as well as 2K, HD & SD. Furthermore, our dedicated machine room is capable of high-volume ingest from tape, into a variety of digital formats, 24 hours a day, seven days a week! We are not restricted by office hours to ingest your material at ITV Content Services.
Our RTS award-winning film transfer and restoration service utilises 2 of the only Steenbeck scanners (35mm & 16mm) in the country to transfer content in the highest quality formats. As well as our high-end DFT Scanity 16mm-35mm 4K film scanner. Once your material is digitised, we can add further value to your archive by restoration, using Digital Vision World's Phoenix software.
The ITV Content Services team provides a professional, reliable and friendly service, which can be tailored to the specific needs of our customers. If you'd like to know more or would like to discuss a specific project please get in touch.