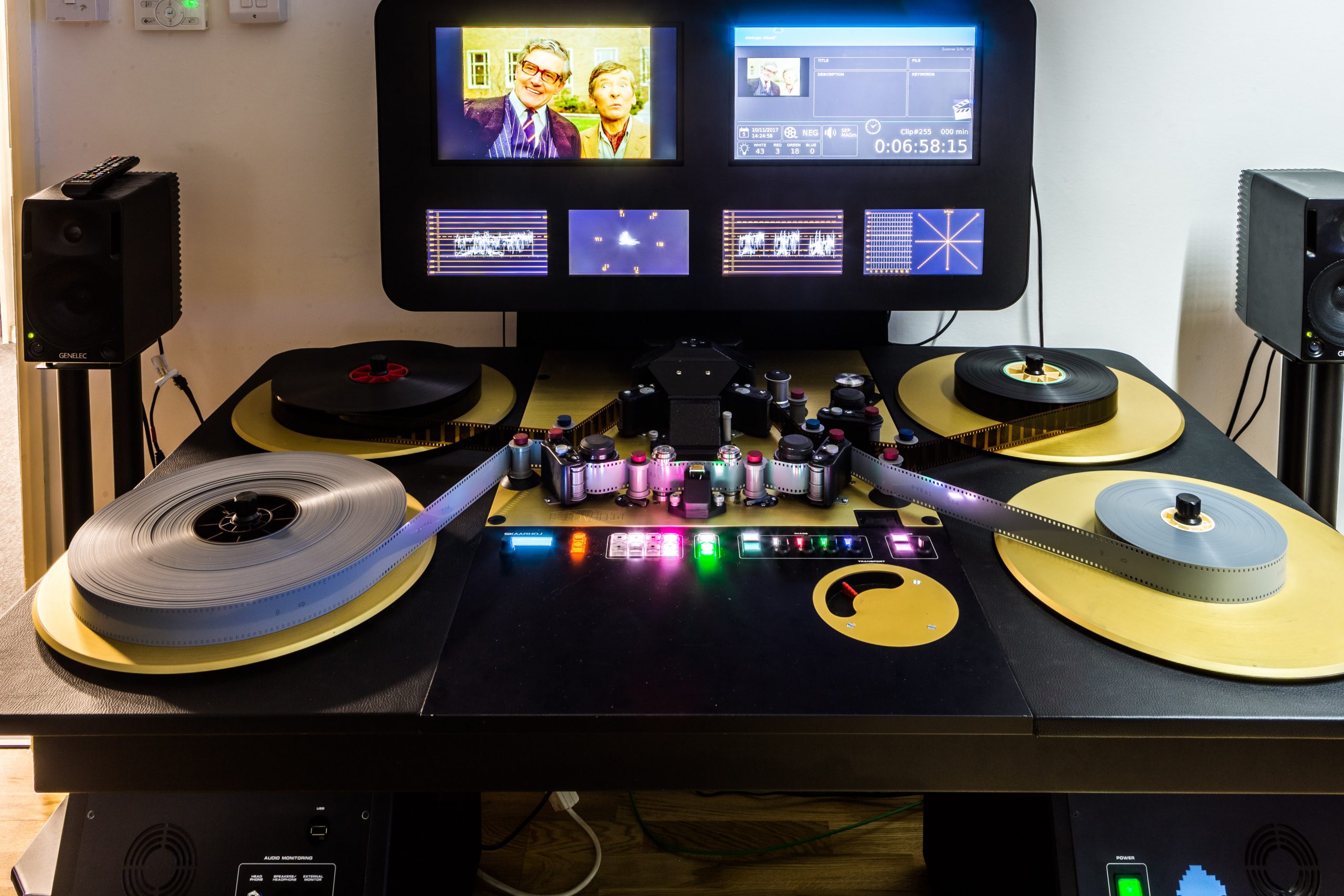 ITV Content Services offers award-winning film restoration for filmmakers across the UK and Europe.
16mm and 35mm Vintage Cloud Steenbeck Digital Film Scanners
They are capable of digitising content up to 4K resolution and audio at
the same time, resulting in fast, high quality, high definition digital
output.
Scanity Film Scanner
Scanity is globally renowned as the World's best film scanner, producing fast, high quality film digitisation for new feature films (eg No Time To Die, The French Dispatch, Jurassic World 3, Once Upon A Time In Hollywood, Star Wars : The Last Jedi) as well as at many archive and remastering facilities.
Scanning & Enhancing Processes
We scan from 16/35mm film direct to 4k files, using two of the only Vintage Cloud Steenbeck scanners in the UK. Along with DFT's Scanity high-end film scanner.
This technology uses intelligent scanning and motion compensated image processing to restore your film.
We also use Digital Vision World's Phoenix suite of products to digitally enhance and restore images within your film.
Through this software, we can stabilise your image, remove scratches and dust from your film, provide greater focus and clarity enhancement and carry out grain management.
The film is then cleaned and colour timed before we transfer it to your chosen format.
Previous Examples
Previous examples include various Carry On films, specifically our award-winning work on Carry On Up The Khyber, Alfred Hitchcock's The 39 Steps and Powell & Pressburger's Ill Met By Moonlight.
In each of these examples, it was critical to ensure that our process did not editorially change these much-loved films. And in each of these examples, we delivered high quality film restoration so that the next generation of film-lovers could enjoy them.
If you are interested in our film restoration services, get in touch and we would be happy to help.